So as you all remember hubby and I went to Puerto Rico a few weeks ago. I'm finally showing you the stuff I got for myself. I didn't go crazy like I normally do when I shop at the outlet mall. I think it was due to the fact we went to the mall on a Saturday and it was crowded. I don't do crowded malls well...it kinda discourages me from looking and buying like I want. However I did get two really cute rompers and some jewelry. I was skeptical of trying on a large in these two rompers but to my surprise, they fit! Lol.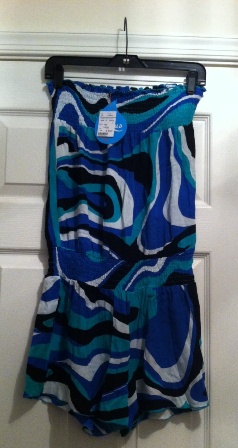 This one is a strapless one. I like the colors in it and I can always put on some cute black heels/sandals with it. I was also thinking it needs a wide belt of some sort. This one was $34.99.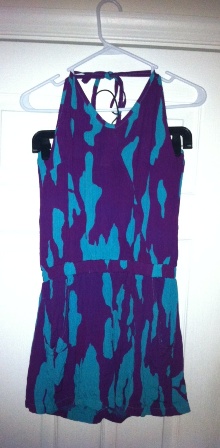 This one is a really cute halter. I'm not sure what shoes I have that could go with this one. I mean, of course I have black shoes but I was thinking maybe something totally outside the box lol. And as with the other one I'd put a belt with this. (Please excuse the hangers in the pic lol)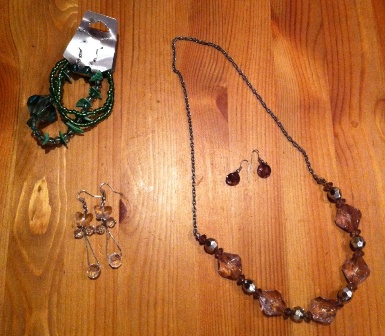 Each of these was only .99! Can't beat that...even if it is just costume/cheap jewelry lol.
Everything I got for myself came from
House of Blue
.
Besos,
Mickey