Wow...it's my first post!!!
I am a huge fan of ELF products. I'm a wife and a mom with very little money to spend on beauty products...and ELF gives me a pretty good selection of cosmetics that I can get at an unbeatable price. Now, I can't really compare them to other products because I am just branching out into the world of beauty and haven't experienced all there is out there. With that being said...I ordered some things from ELF and decided that I needed some new spring nail colors, so I ordered the ELF Essentials Nail Polish Collection. This set was just $5.00. And the polishes are normal size...not a sample size. The collection includes the following nail polish colors: Blue Mist, Lilac, Mango Madness, Fuchsia, and Purple Pleaser. (Shown below respectively).
When I got my nails done, I decided to go with the Lilac color since I was going to a wedding and their colors were purples and greys. (OOTD post soon to follow)

I love this color…however, I have on 2 coats of polish…one more coat probably would have been better.

The color of this particular one is a little sheer for me…I haven't tried the others out yet.

Below are a few pics of the Lilac color. Let me know what you think.
Enjoy!

Please comment, follow me, tag me…you guys know the drill!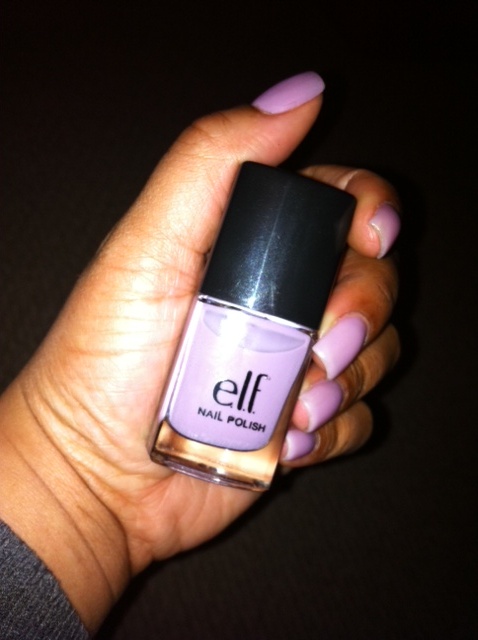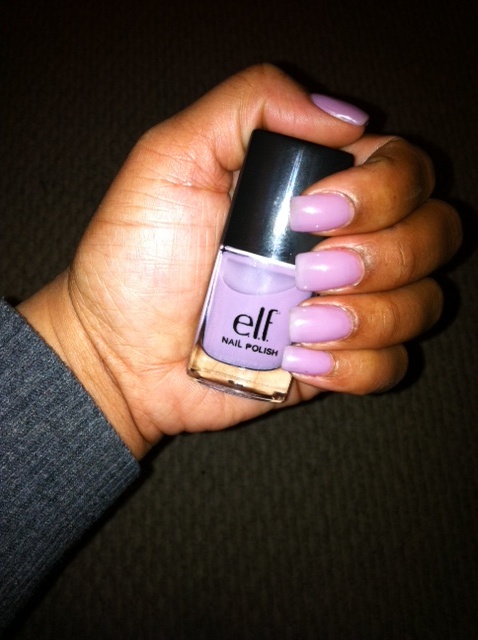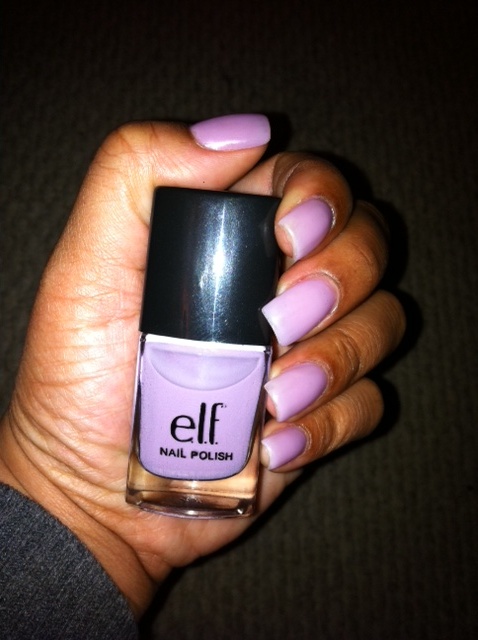 Here's the Blue Mist color! I took pictures with and without the flash. This is three coats. I find the polish to be a little sheer. I think this might look better with a white base. It's still a nice color :)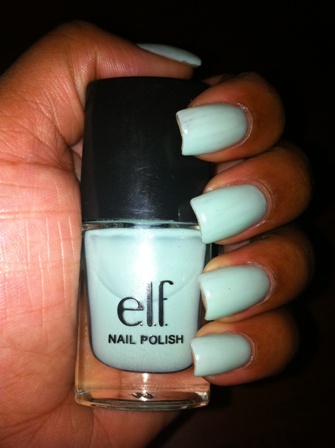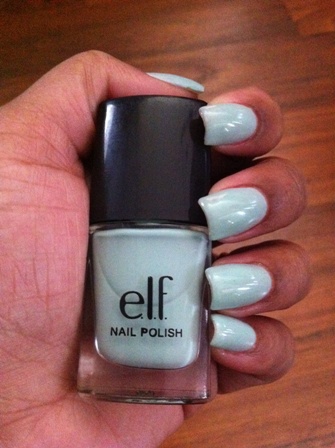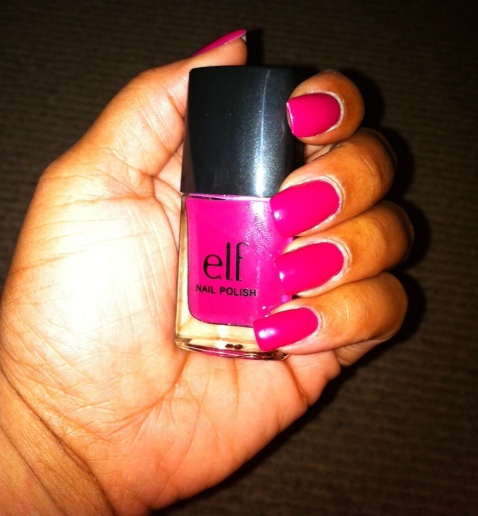 Here is the Fuchsia...the flash makes it look a little brighter than it really is. It's still a nice summer color.